Some garden lounges
Some ideas for this summer
Summer is getting closer, and days spent outside enjoying a nice weather will reappear. And you better be prepared for that ! A garden lounge is something useful for that period. 
We sometimes can't decide which garden lounge we want, which chairs we could sit on, which table we could eat on....And that's why today we are going to show you few garden lounges which could give you some inspiration. 
A garden lounge as white as the snow
This first garden lounge is kind of special, since it is only white colored. This choice seems to be a good idea. The purity of the white color expresses a sober and class lounge. On a wooden terrace, the color of the furnitures comes out far more intense.
This garden lounge is composed of : 
- Two Acapulco chairs
- An Acapulco Sofa
- A Zipolite table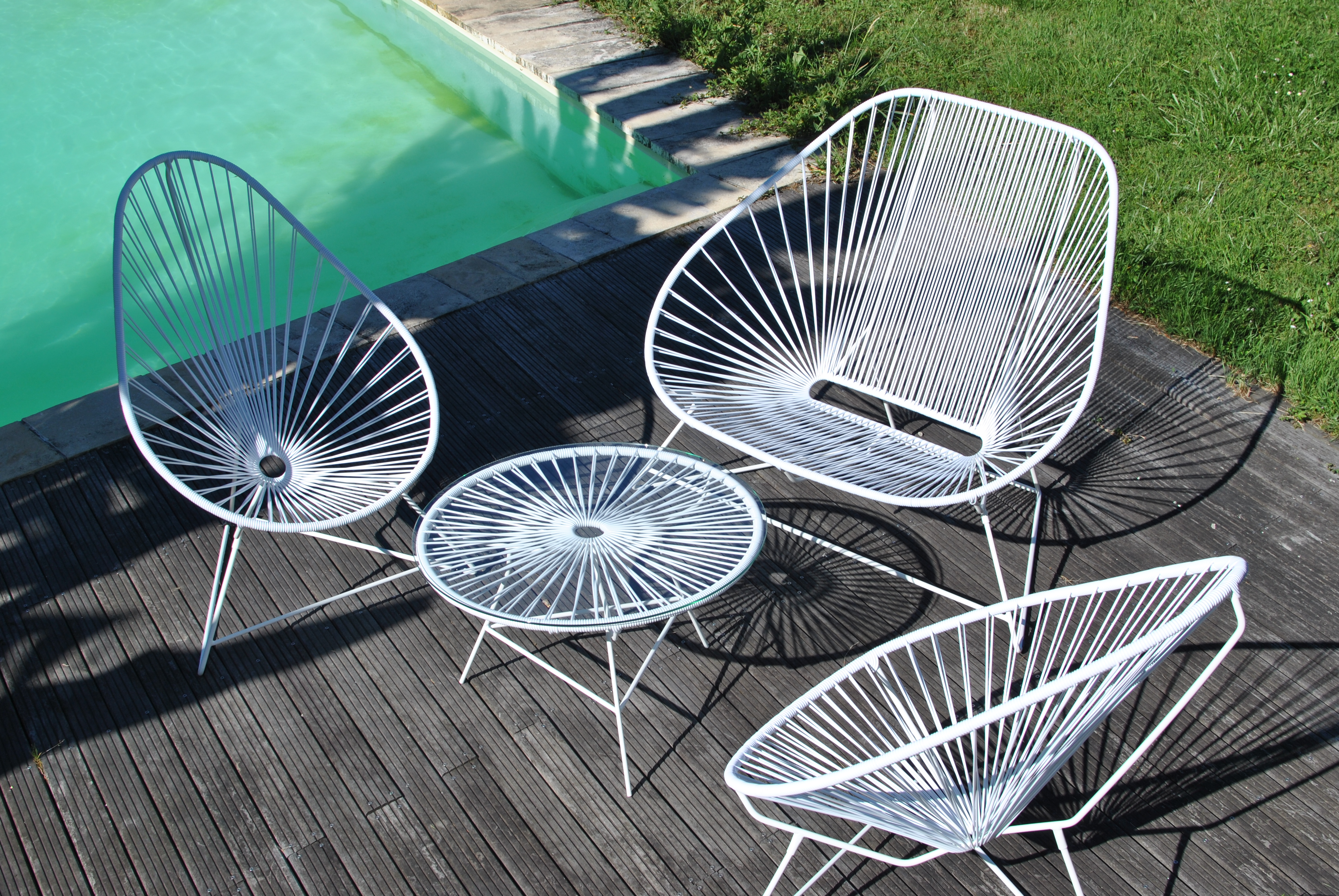 A multicolour lounge
For this lounge, the owner opted for bright colors. We can find some yellow, magenta, red, blue and turquoise. The chairs are more adapted to eat, since the sitting part is higher than an Acapulco chair.
The mix of colors gives some life to this lounge. Perfect for summer lunches on a terrace, this lounge makes us want to have a break and drink a coffee.
This lounge is composed of : 
- Four Mazunte chairs
- A Merida table

A cosy lounge
There we have a mix of of different chairs from our range to diversify the pleasure. Close to the swimming pool, we want to relax, and that's what this lounge is all about.
Equipped with a Huatulco chair, a Chiquita chair and an Acapulco Rocking Chair, this lounge is integral. A Zipolite table comes to complete it all to allow you to put a drink, a cup or a plate onto it.
The colours have been mixed to give the terrace a design assortment. Placed by the swimming pool, this lounge is waiting for a nice weather to show itself up !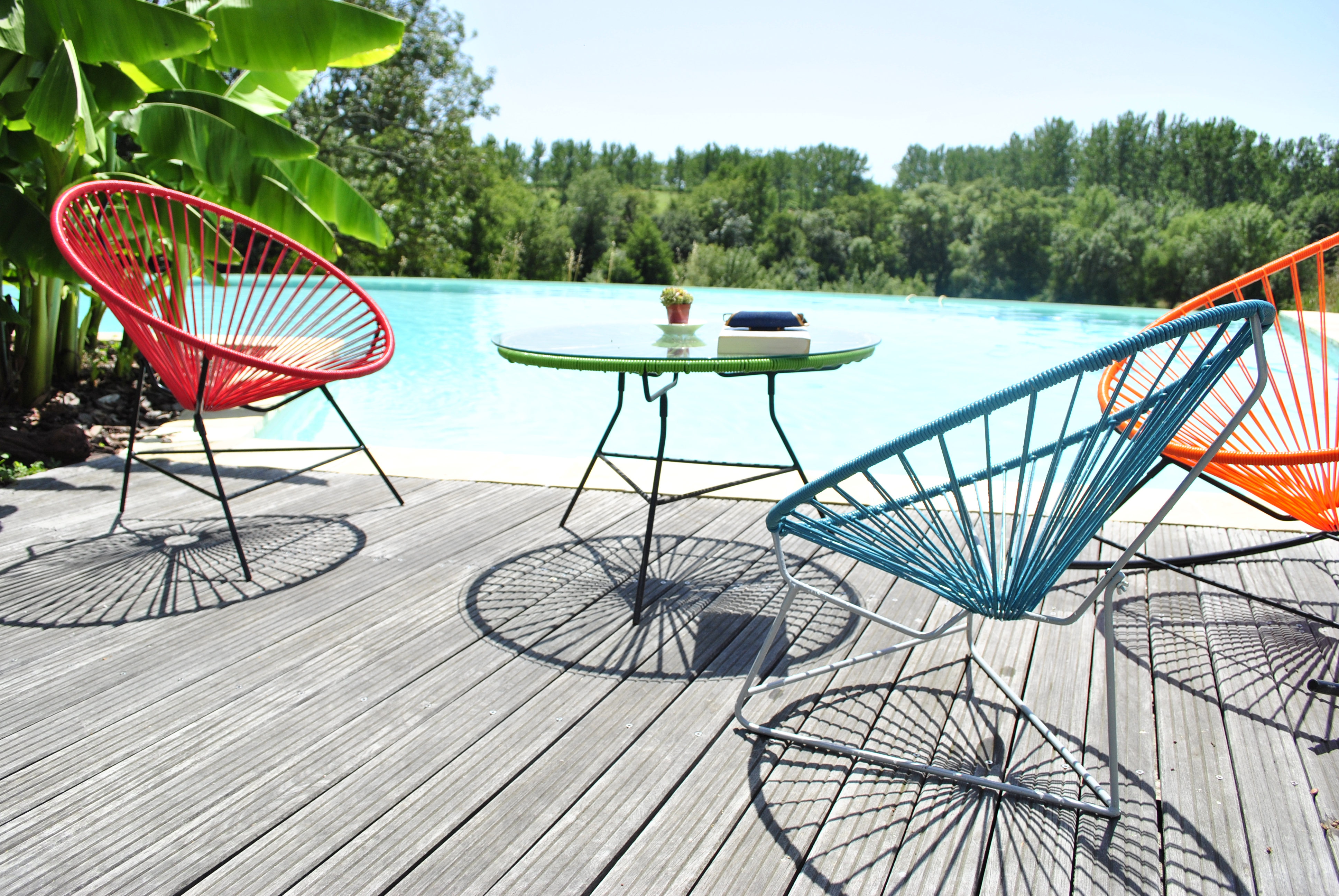 A red lounge on a balcony
We are in a different environment for this lounge, since we are on a balcony. This lounge is entirely red, creating some kind of link between the different furnitures, in order to form a team for our greatest comfort. 
We can see two Huatulco chairs around a Zipolite table, useful to enjoy a lunch exposed to the sun. We then have an Acapulco Rocking Chair, allowing us to relax thanks to the rocker.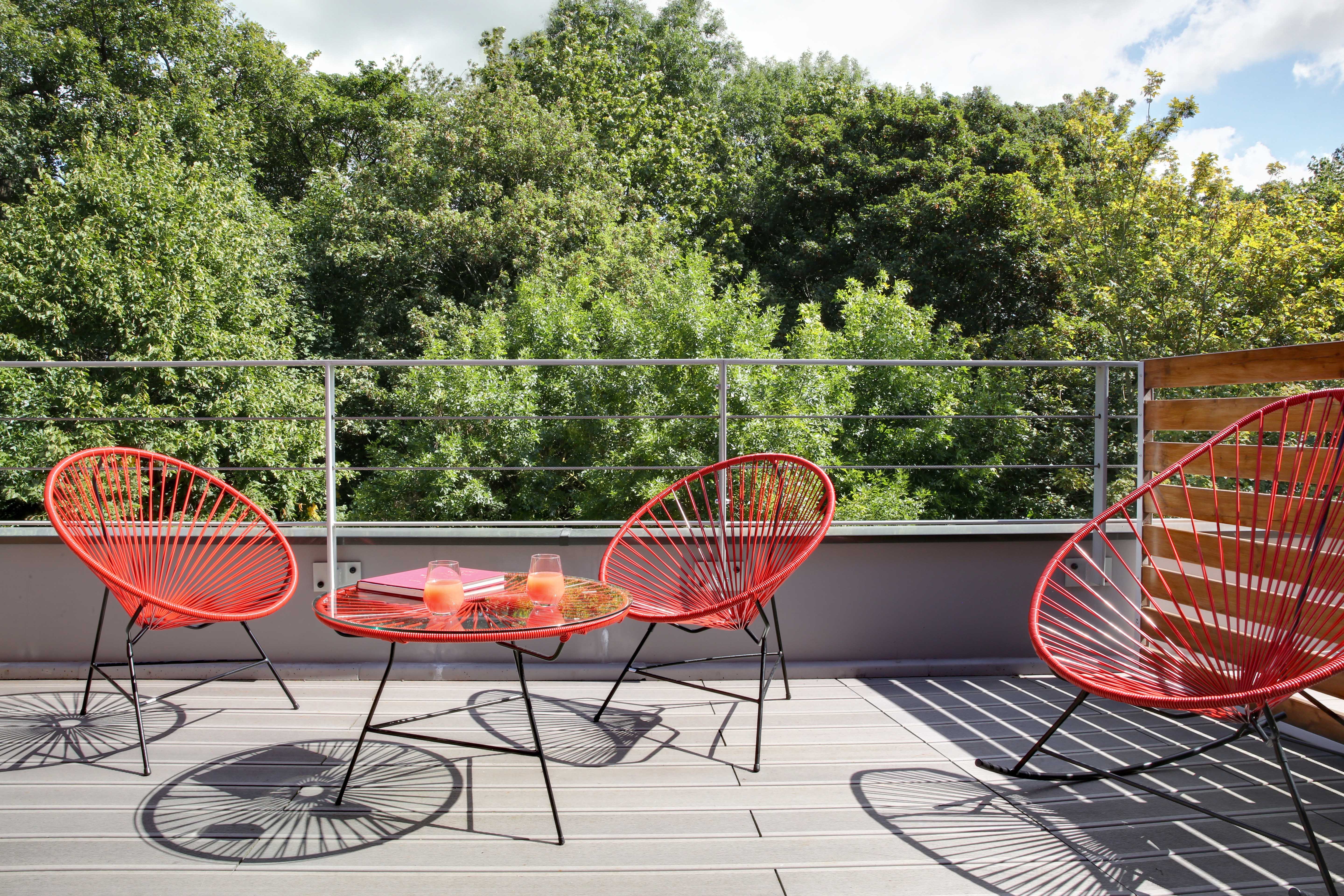 You should now have some ideas for this summer ! So, which one of these lounges do you prefer ?