Cafes, Hotels, Restaurants
Coffee lounge, bistro, restaurants, Boqa's furnitures fits to the universe and the specificities of each café. Our furniture is designed to undergo intensive and lasting use over time. Comfortable, aesthetic and customizable we design furniture that resembles you and that will satisfy your customers.
Café l'Effet Mer à Angers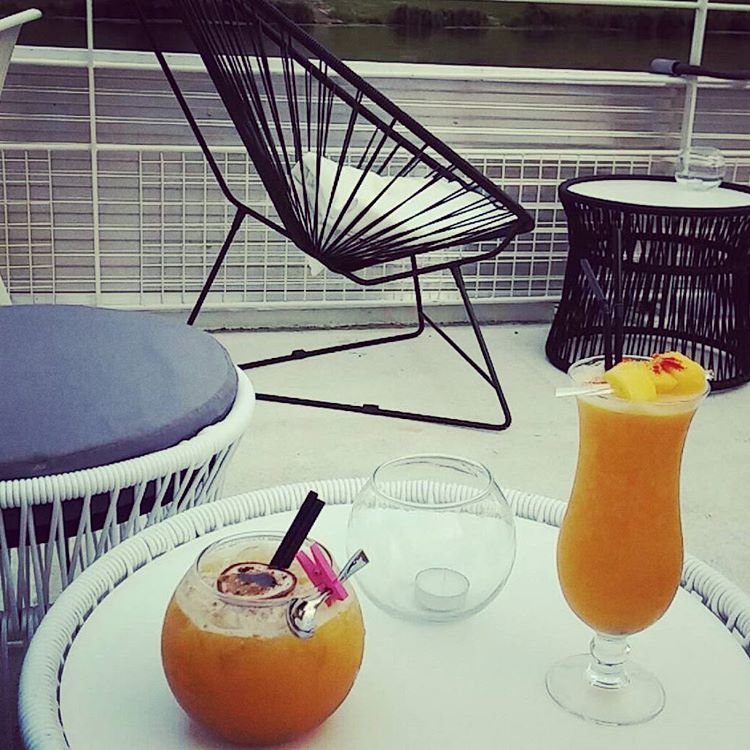 Café l'Effet Mer
Concept of houseboat lounge in Angers.
Café Makila in Bordeaux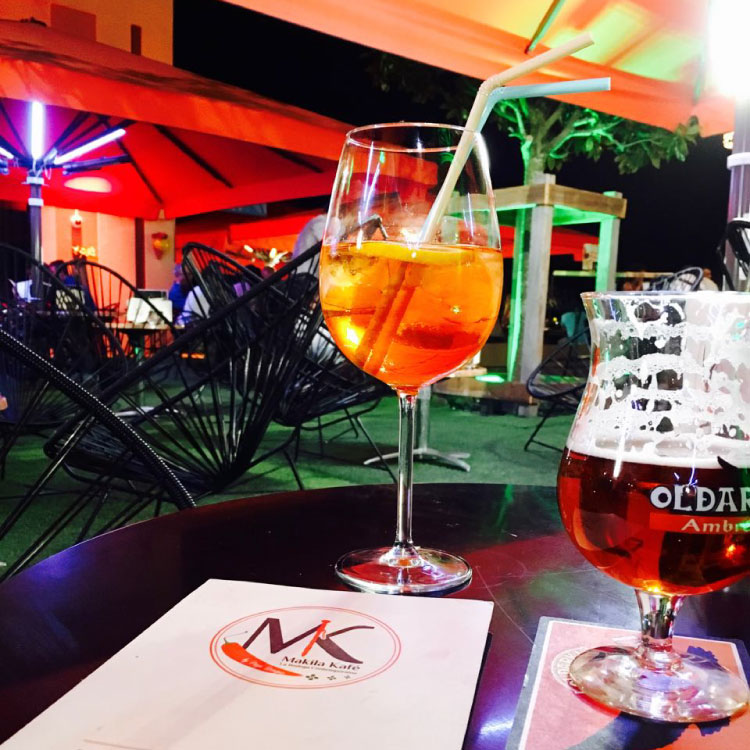 Café Makila
Restaurant Bar Lounge in Bordeaux.
Café Suelta Verde à Lyon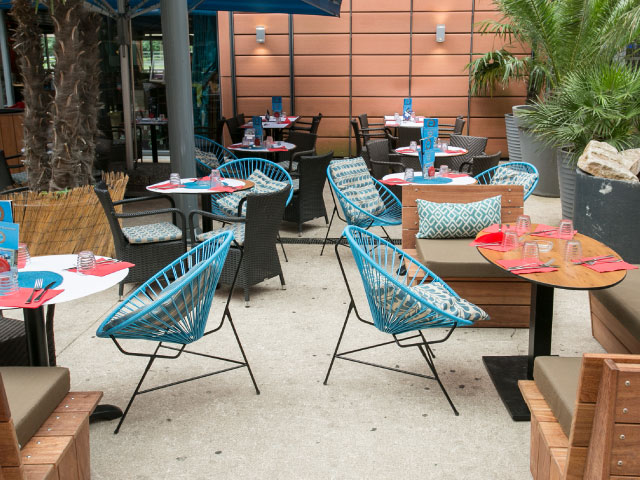 Café Suelta Verde
Bar Restaurant Mexican style in Lyon
Café Suelta Verde in Lyon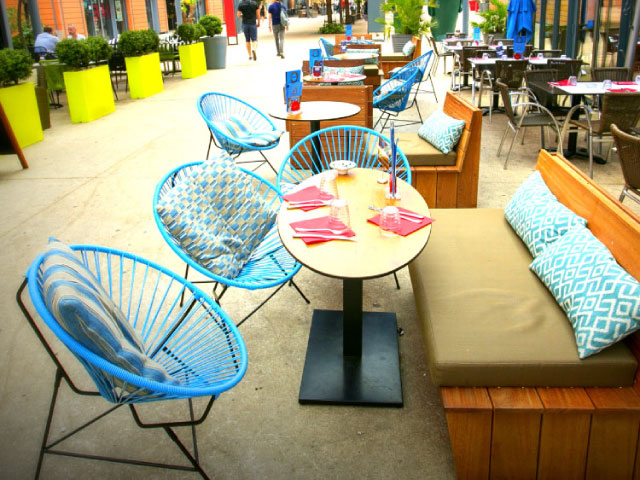 Project
The Suelta Verde is a Mexican-inspired cafe right in the historic center of Lyon. What better way than a Huatulco armchair to enjoy a mojito or a Corona with a few tapas?
Furniture
The Huatulco armchair draws its inspiration from the eponymous name of the famous Mexican coastal city. A little lower than a standard chair seat, its back is much straighter than the Acapulco armchair, offering an ideal seating position for a cocktail or a dish.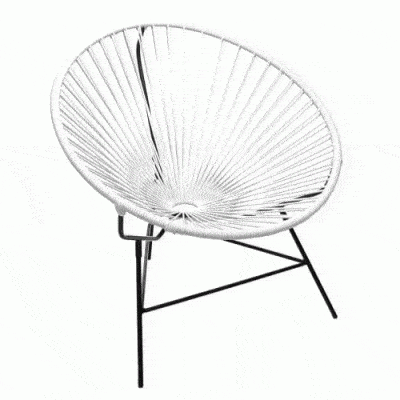 Along of a swimming pool or a balcony or even on the waterfront, Boqa helps hotels professionals in their problems of development of spaces that can be met.
Adina appartment in Nuremberg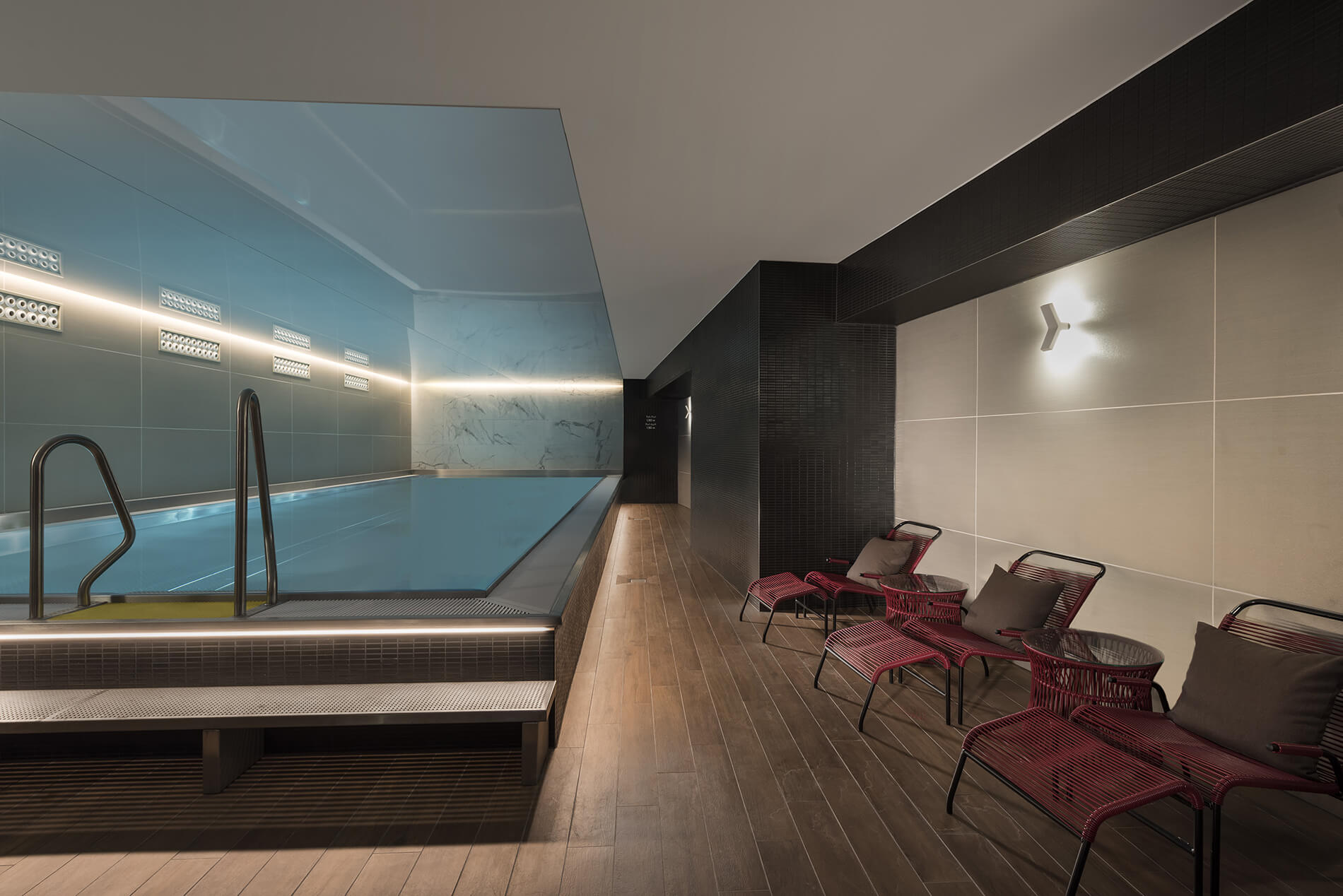 Adina Apparthôtels
Located in Nuremberg, Germany, this aparthotel complex offers high-quality accommodation and services.
Hôtel Mexicana à Juan les Pins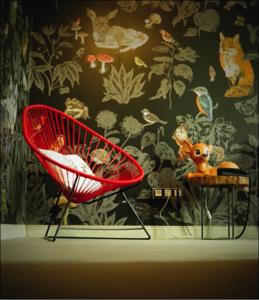 Mexicana Hotel
The Mexicana is a hotel located in the city center of Juan les Pins, in France, close to the beach.
Hotel Tahiti in the Balearic Islands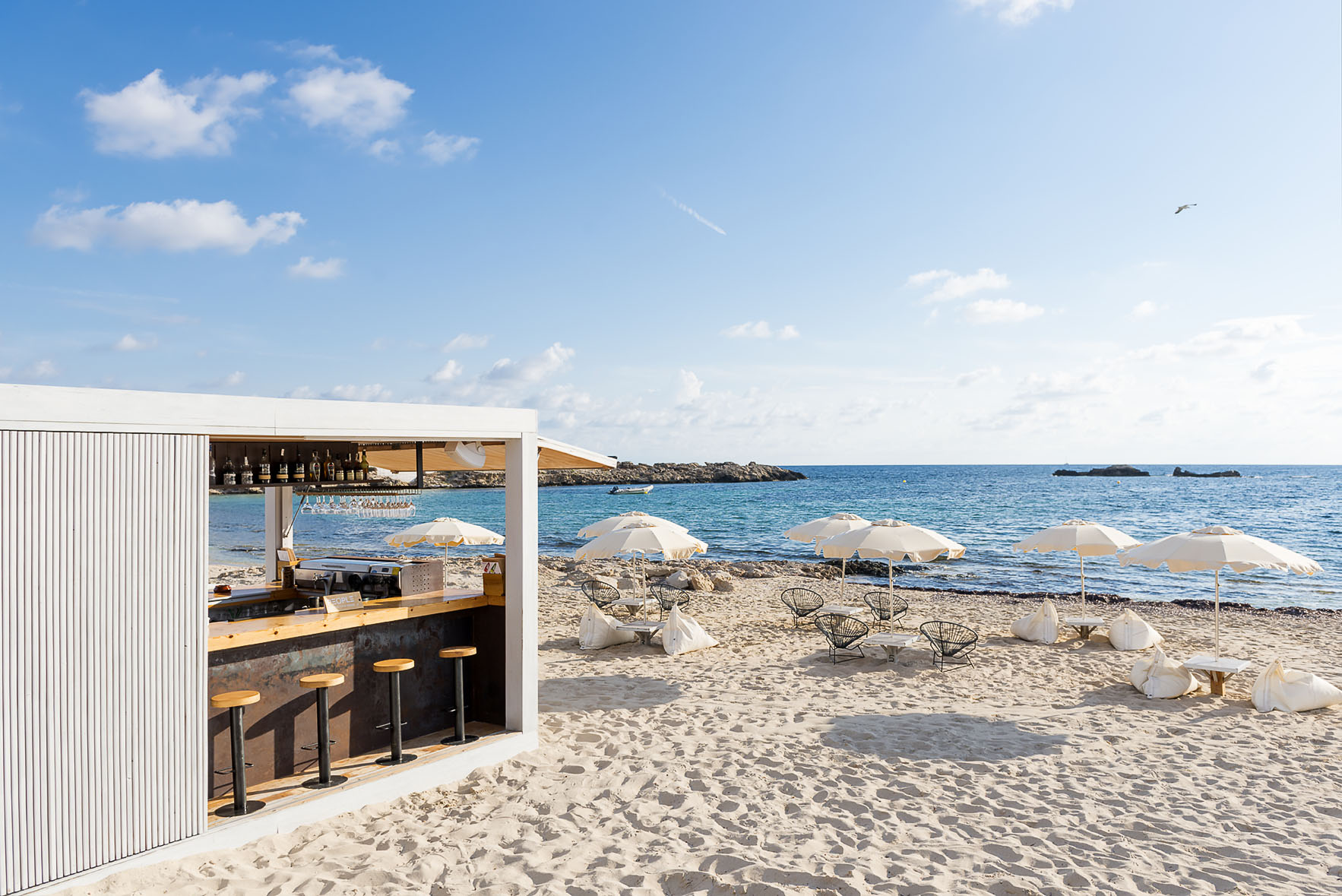 Hôtel Tahiti
Overlooking the Balearic Sea, this upscale beachfront hotel is 6 km from the ferries to Ibiza and mainland Spain and 12 km from the island of S'Espalmador.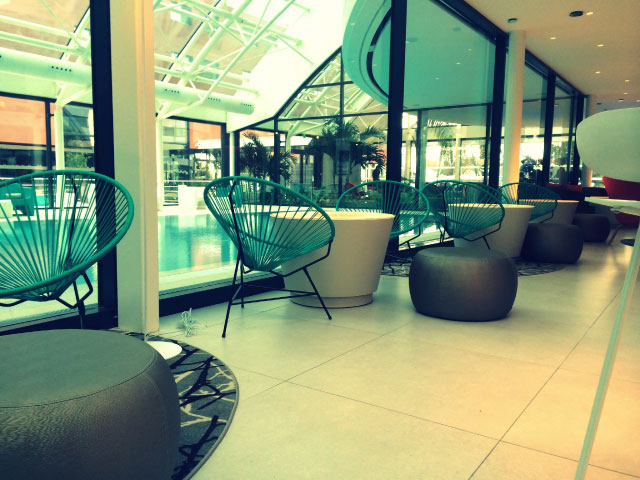 Project
Oceania est une chaîne d'hôtel haut de gamme offrant un espace bien être sur l'ensemble de son parc hôtelier. A proximité de l'aéroport international Charles de Gaulle, l'hôtel Oceania de Roissy a confié à Boqa la création de ses fauteuils dans le hall panoramique principal avec vue sur la piscine de l'hôtel.
Furniture
Combining comfort and aestheticism, the Huatulco armchair is the ideal chair to give you a moment of relaxation. Equipped with a reinforced right seat, the Huatulco armchair is perfect for enjoying tea, coffee or family breakfast.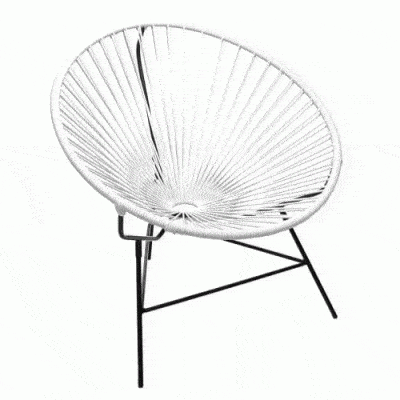 Hotel Les Bains d'Arguin in Arcachon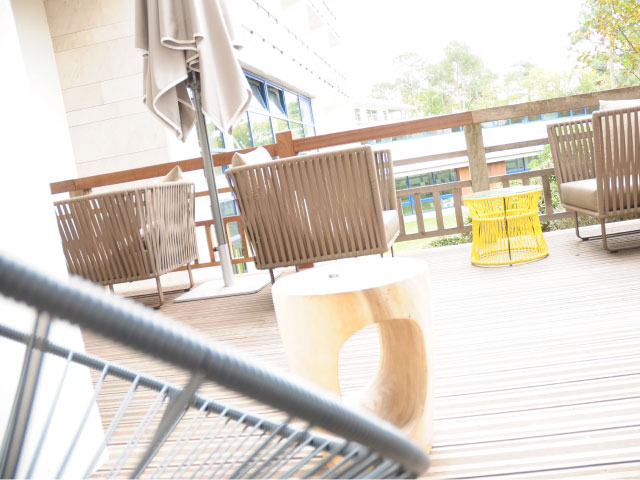 Project
The hotel bains d'arguins is a thalassotherapy complex located in Arcachon, not far from Bordeaux. The hotel has entrusted Boqa with the manufacture of its outdoor furniture for the balconies and terraces of its rooms. A custom made Acapulco armchair slightly more curved was created for the purpose.
Furniture
With its elongated pear-shaped design, the Acapulco chair does not leave anyone insensitive. Designed in Mexican design, the seat is made of PVC, hemp or leather. Available in 18 colors for PVC, it adapts to all indoor and outdoor spaces.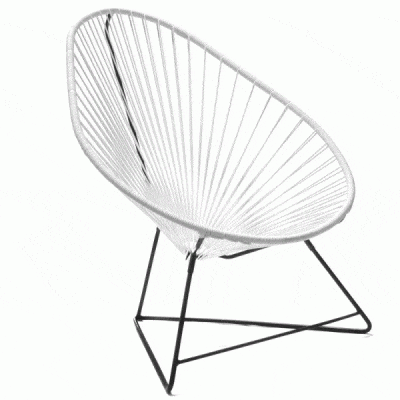 Best Western Hotel in Meudon la Forêt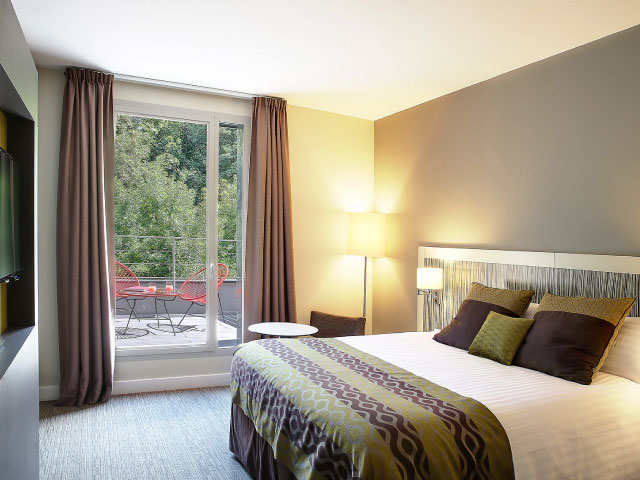 Project
Best Western is a chain of hotel counting over 300 hotels in France ( 3 and 4 star hotels ). The Best Western Hotel Meudon has entrusted Boqa with the manufacture of its outdoor furniture for its 50 rooms. Boqa has delivered Acapulco chairs and Zipolite tables exclusively in red in accordance with the color code of the hotel and the red facade of the hotel.
Furniture
The Zipolite coffee table is the perfect complement to the Acapulco and Huatulco chairs. Its steel base provides the Zipolite table with balance and seamless support on all surfaces.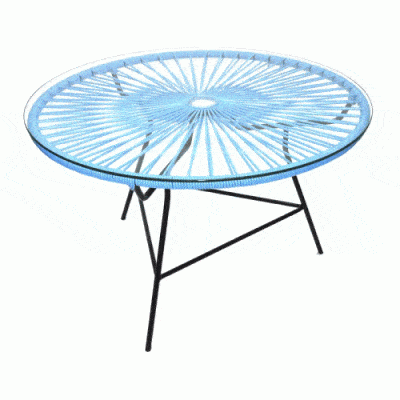 Hotel Ibis Style in La Rochelle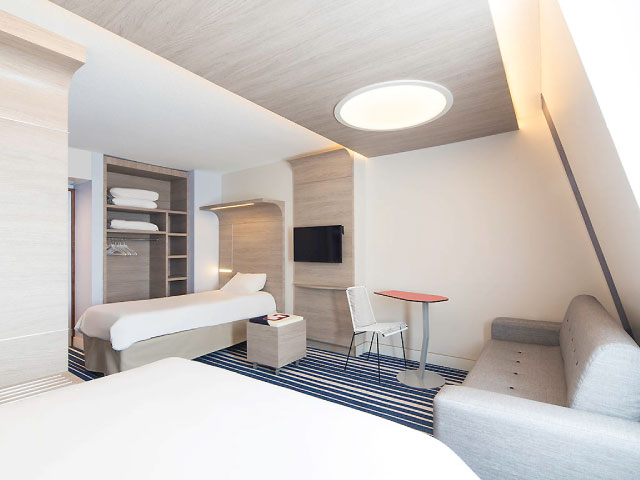 Project
Looking for trendy furniture, the Ibis Hotel from la Rochelle has called on Boqa to equip its rooms with the Mazunte chair. In a marine world where the lamp recalls a porthole and where the fabrics come from recycled sail, the mazunte chair, very purified in its structure and its white color fits perfectly into this universe
Furniture
The Mazunte chair combines comfort and design with its sleek lines and plaiting in plastic rings. Designed to be as functional as possible, it adapts to all space requirements including small areas.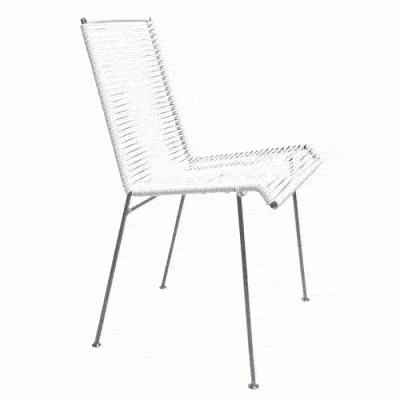 Le Mokus restaurant in Paris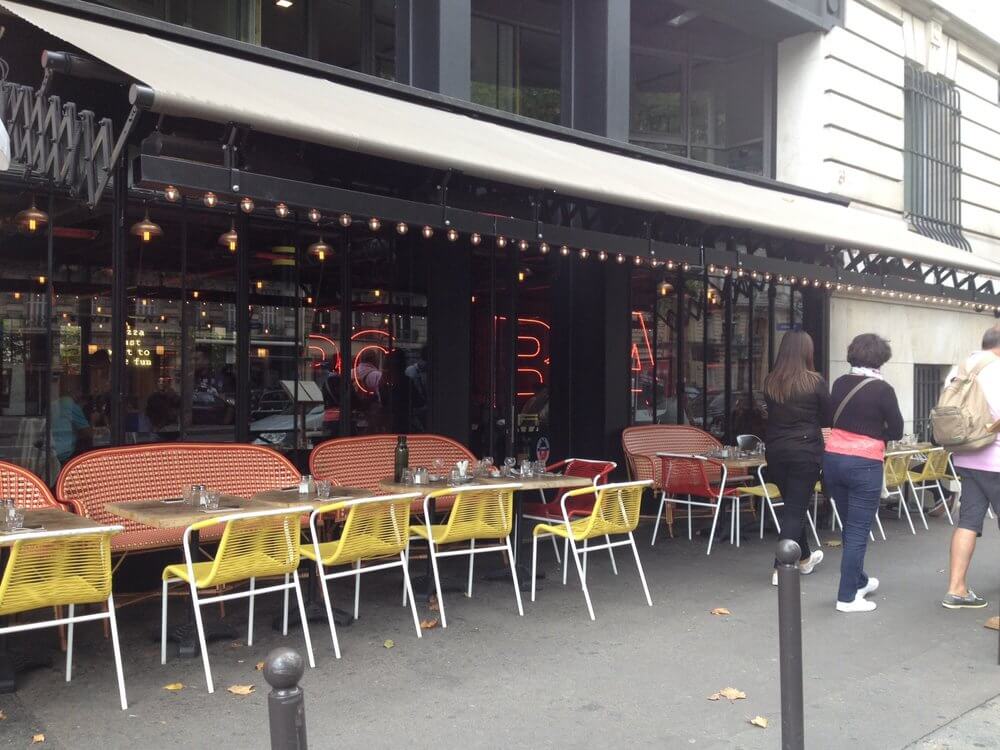 Le Mokus restaurant
Italian specialty in this modern restaurant close to the Trocadero.
Nuba's Restaurant in Paris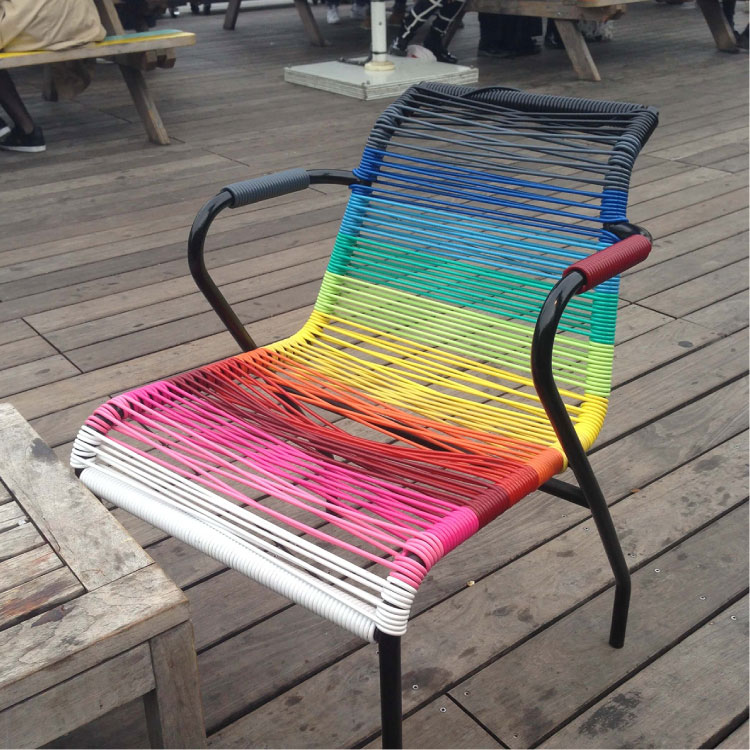 Nuba's Restaurant
Trendy bar restaurant in the center of the Cité de la Mode offering a modern restaurant
Le Flibustier Restaurant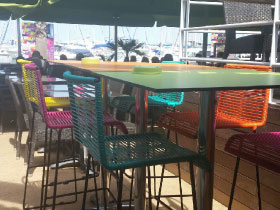 Le Flibustier Restaurant
In the port of La Taverna, this bar restaurant offers a varied menu.
L'Avant-Première Restaurant in le Mans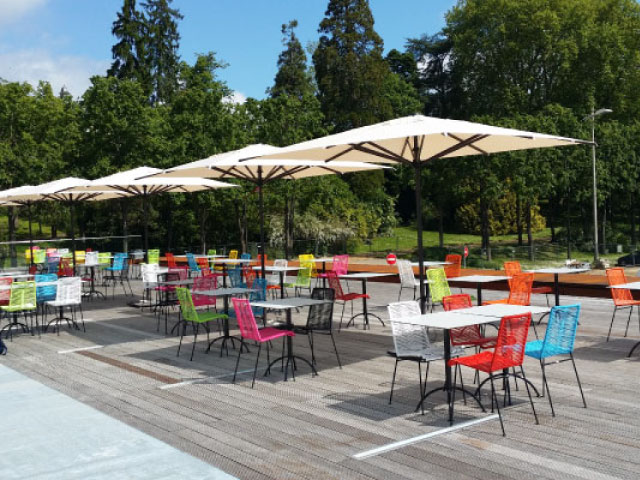 Project
Close to the Cinéma Pathé, the brasserie l'Avant Première offers gourmet cuisine. The brewery has called on Boqa to produce its furniture on the terrace offering colored and flashy furniture making this place a must-see place in the city.
Furniture
Colorful and sleek design, the Mazunte chair is the ideal furniture for restaurant terraces. Lightweight (<6kg) and functional, it has been designed for intensive and continuous use.